Isolation - Signal Conditioning

LINE series data concentrators

JM Concept has developed an interfacing system to decentralize the analog inputs and outputs and to send the data back
via fieldbus. The principle is based on JM Concept's analog signal processing and isolation technology.
The system is fully modular and scalable. The inputs can be process inputs as well as electrical quantities, temperature
(PT100, Thermocouple, output of other sensors), or even digital inputs. There are no limitations.
The unit is hot pluggable and any type of module can be added at any time, without limitation.  All measurements are transferred to a concentrator. There is a concentrator model adapted to each type of fieldbus. If the PLC evolves and the fieldbus is different, it is only necessary to change the concentrator, all the acquisition, with its isolation remains identical.
These concentrators are capable of interfacing up to 24 slaves (ie 1 to 96 measurement channels) depending on the concentrator.
All our connection bases also have an internal communication bus which manages the communication between the concentrator and its slaves in the backplane, and allows us not to slow down the field bus.
MODBUS TCP data concentrator
22.5mm case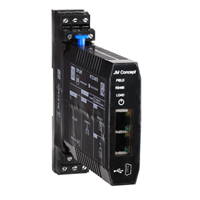 PROFINET data concentrator
22.5mm housing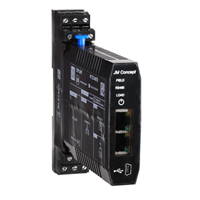 ETHERNET IP data concentrator
22.5mm case
MPBLINE
PROFIBUS data concentrator
22.5mm housing

MODBUS RTU data concentrator
22.5mm housing
PROGRAMMING SOFTWARE
Easily program our devices on a PC with our IXLOG software via the USB interface on the front panel.
All our software is available to you free of charge  XI-LINE Software Here