AT101 – Axial Torsion Force and Torque Transducer

Model AT101 is an axial torsion transducer for measuring both torque and force in a single sensor. Typical applications include bearing test and material test machines.
FEATURES
Measures force & torque in one unit
Thru-hole
Option – 100% Cal Control (Internal Shunt Cal)
CAPACITIES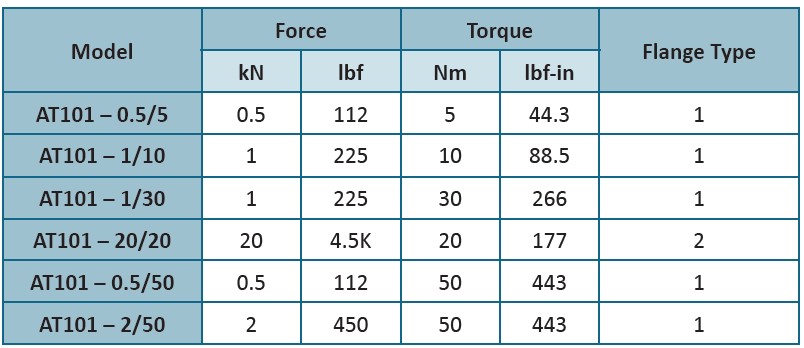 SPECIFICATIONS
DIMENSIONS – FLANGE TYPE 1
DIMENSIONS – FLANGE TYPE 2
U.S. dimensions and capacities are provided for conversion only. Standard products have International System of Units (SI) capacities and dimensions.