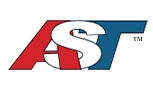 AST5400 Wet-Wet Differential Pressure Transducer

AST5400 wet/wet differential pressure transducers can measure the differential pressure of liquids or gases with line pressures up to 5,000 PSI (350 bar) and a turn-down ratio of 15 to 1. Using Krystal Bond Technology, the AST5400 differential pressure transducer contains no silicone oil, O-rings, or welds. The low strain level on the diaphragm results in accurate, repeatable measurements.
The AST5400 wet/wet differential pressure transducer is commonly used to measure differential pressure across filters or calculate flow across an orifice plates. With its digital compensation, the AST5400 DP offers excellent linearity and performance over temperature.
The electronics offer a fail safe condition on the output signal.
The AST5400 DP can be manufactured using 316L, 17-4 PH, Inconel 718, or Hastelloy C276 and is available for hazardous locations.
Design Benefits
– Krystal Bond™ Technology
– ABS Type Approved
– Class I Division I&II ratings
– ATEX Exd IIC flame proof / ExnA IIC available
– Both or either pressure port can see full line pressure No expensive 5-way equalization valves required!
– Bi-directional measurement available
– Smart electronics with failure condition protection
– Wide variety of materials for corrosive liquids and gases
– Contact AST about additional line pressure or temperature outputs for OEM applications
Applications / Industries
Aerospace Controls
– Analytical Instruments
– Fuel Systems
– Filtration
– Hydraulics
– Hydrogen (316L only)
– Upstream pressure monitoring
– Compressor controls
– Exhaust / Vapor monitoring (contact AST for low pressures)
– Marine Instrumentation
– Desalination Equipment (Inconel718 Recommended)
– Water Makers
Performance @ 25°C (77°F)
Proof Pressure2X Line Pressure
Burst Pressure5X Line Pressure
Total Error Band<±1% of Line Pressure
Pressure Cycles>100 Million
Environmental Data
Temperature
Operating-20 to 70°C ( -4 to 158°F)
Storage-50 to 125°C (-58 to 257°F)
Thermal Limits
Compensated Range-20 to 70°C ( -4 to 158°F)
Other
ShockEN 60068-2-27
VibrationEN 60068-2-6, 60068-2-64,
and IEC 68-2-32
EMI/RFI Protection100V/m
RatingIP-66; IP-67 Optional
Electrical Data
Output Signal1-5V, 0-5V 1-6V, 1-10V, 0-10V 0.5-4.5V Ratiometric 4-20mA (2 wire loop powered)
Excitation10-28VDC 15-28VDC 5VDC, Regulated 10-28VDC
Current Consumption<15mA <15mA <15mA –
Output Noise<1mV, RMS <1mV, RMS <1mV, RMS <1mV, RMS
Output Load5k Ohms, min. 5k Ohms, min. 5k Ohms, min. 0-800 Ohms@10-28VDC
Reverse PolarityYes Yes Yes Yes
Sampling Rate200Hz 200Hz 200Hz 200Hz