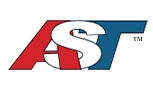 AST5100 Differential Pressure Transmitter – Low Pressure

The AST5100 Differential Pressure Transmitter is your accurate pressure sensing device for low differential pressure. With a differential pressure ranges as low as 0 to 5″ water column (12.5mbar), this product can be used to measure flow across an orifice, differential across a filter, tank level, or gauge pressure. Using LVDT technology and AST's advanced electronics, the AST5100 delivers accurate, repeatable measurements.
Design Benefits
– Accurate Low Pressure Measurement
– Excellent Repeatability
– Wide Variety of Liquids and Gases including:
Water, Natural Gas, Hydrocarbon Fuels, Air, Non-Corrosive Gases
Applications / Industries
Liquid Level Control including Bubbler systems
– Climate / HVAC Controls
– Energy Management
– Air-fuel Ratio including Measurement for Furnaces
– Vapor Recovery
– Leak Detection
– Air or liquid Filtration
– Flow Measurement
– External Tank Level
Wetted Materials
– Nickel Alloy 52, Ni-Span C, Viton, 304 stainless steel
– Aluminum 6061, Solder, Loctite 680 (meets NSF61)
Installation Guidelines
The AST5100 must be mounted on a flat surface within ±15° to the ideal 0° plane to maintain specifications. Do not Over-tighten the pressure connections or insert any objects in P1 or P2 to avoid damaging the sensing element. When using isolation valves, both should be mounted close to the sensor. For liquid level and wet applications, install bleed screw adapters close to P1 and P2 so that trapped air can be purged if needed. For optimum performance, always make sure pressure is equalized within the pressure range chart ranges. The AST5100 has asymmetric protection on P1 and P2.
Performance @ 25°C (77°F)
Accuracy1<±1.0% of FS
Stability (1 Year)±0.5%FS, typ
Proof Pressure200 PSI Maximum Line Pressure
Burst Pressure2000 PSI
Pressure Cycles>100,000 Cycles
1 Accuracy includes: Non-linearity, Hysteresis and Non-repeatability
Environmental Data
Temperature
Operating-40 to 80°C (-40 to 176°F )
Storage-40 to 100°C (-40 to 212°F)
Thermal Limits
Compensated Range0 to 55°C (32 to 131°F)
TC Zero<±1.5%
TC Span<±1.5%
Electrical Data
Output Signal0-5V Three Wire 4-20mA
Excitation10-28VDC 10-28VDC
Current Consumption<10mA –
Bandwidth5Hz 5Hz
Output Noise<1mV, RMS <0.0035mA, RMS
Zero Offset<±1% FS <±1% FS
Span Tolerance<±1.5% FS <±1.5% FS
Output Load5k Ohms, min. 0-800 Ohms@10-28 VDC
Reverse PolarityYes Yes