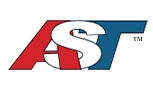 AST46PT Explosion Proof Pressure Temperature Transmitter

AST46PT high accuracy Explosion-proof Pressure/Temperature Transmitter is CSA approved for use in hazardous areas including:
CSA 30 (UL1203/FM3615) Class 1 Zone 1
Group IIC
CSA 30 Class 1 Div 1 Groups A, B, C, D Explosionproof
CSA 30 Class 2 Div 1 Groups E, F, G Dust Ignition-proof
Applying digital compensation, this product offers top performance over hot and extremely cold temperatures. Having pressure and temperature at the same device can add safety and greater accuracy to overall system design at the fraction of the cost of an additional transmitter.
Design Benefits
– Pressure and Temperature Output from One Device
– ATEX / IECEx: Class I, Zone 1, Ex d IIC T5 Gb (Ta = -40°C to 85°C)
– ANSI 12.27.01-2003 Single Seal Approved
– CRN B31.3 Available
– ASIC Compensation
– Superb Temperature Performance
– Excellent Accuracy
– High Proof and Burst Pressure
– From 1 to 20,000 PSI
– Available in Exotic Alloys (Consult Factory for Inconel 718 or Hastelloy C276)
Applications / Industries
Well Optimization
– Oil and Gas Pipelines
– Drilling Platforms
– Marine & Offshore
– CNG / Hydrogen Fill Stations
– Remote Telemetry Unit
– Cold Climate Drilling & Mining
–
**For units with loop-powered 4-20mA output, the pressure loop must be powered or the temperature output will not operate.
Performance @ 25°C (77°F)
Accuracy1< ±0.1% BFSL (Temp accuracy ±2%TEB)[< ±0.2% BFSL over 15,000 PSI]
Stability (1 Year)± 0.1% FS, typical
Proof Pressure2X Rated Pressure
Burst Pressure5X or 50,000 PSI, whichever is less
Pressure Cycles>100 Million
1 Accuracy includes: Non-linearity, Hysteresis and Non-repeatability
Environmental Data
Temperature
OperatingAmbient: -40 to 85°C (-40 to 185°F)
Media: -55 to 125°C (-67 to 257°F)
Storage-50 to 105°C (-58 to 221°F)
Thermal Limits
Compensated Range-20 to 70°C (-4 to 158°F)
TC Zero<±0.5% FS
TC Span<±0.5% FS
Other
ShockEN 60068-2-27
VibrationEN 60068-2-6, 60068-2-64,
and IEC 68-2-32
EMI/RFI ProtectionYes
RatingIP-66
Electrical Data
Output Signal4-20mA** 0-5V, 1-5V, 1-6V 0-10V, 1-10V 0.5-4.5V Ratiometric
Excitation10-28 VDC 10-28 VDC 15-30VDC 5VDC, Regulated
Current Consumption- <10mA <10mA <10mA
Output Noise<1mV, RMS <1mV, RMS <1mV, RMS <1mV, RMS
Zero Offset<±0.5% FS <±0.5% FS <±0.5% FS <±0.5% FS
Span Tolerance<±0.5% FS <±0.5% FS <±0.5% FS <±0.5% FS
Output Load0-800 Ohms
@10-28VDC 5k Ohms,min. 5k Ohms,min. 5k Ohms,min.
Reverse PolarityYes Yes Yes Yes
Sampling Rate400Hz 400Hz 400Hz 400Hz