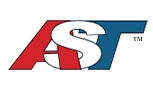 AST4600 Explosion-Proof Pressure Transmitter

The AST4600 explosion-proof pressure transmitter is CSA Class I Division 1 approved for use in hazardous areas. Constructed with a simple-yet-rugged design, this pressure transmitter stands up to a variety of explosion-proof applications where price and performance are critical.
Available with voltage output signals, the AST4600 can be used for applications requiring low power consumption or packaged with a 4-20mA output signal for common integration into PLC's and controllers and long distance transmissions. The pressure sensing element is most commonly packaged with 316L stainless steel to offer excellent liquid and gas compatibility and comply to NACE MR0175 standards. Inconel 718 material is used in applications requiring a Canadian Registration number (CRN) to standard B31.3. Hastelloy C276 is available for corrosive liquids and gases applications.
Design Benefits
– Class I Division 1 Explosion Proof Groups A, B, C, D
– ATEX / IECEx Flame-proof: Class I, Zone 1, Ex d IIC T5 Gb (Ta = -40°C to 85°C)
– ANSI/ISA – 12.27.01.2003 Certified "Single Seal" (no need for expensive secondary seal)
– ABS (American Bureau of Shipping) Approved
– CRN B31.3 Available
– All Stainless Steel Construction
– Wide Operating Temperature
– Pressure from 1 to 20,000 PSI
– Rugged Design Withstands Harsh Environments
– Suitable for High Shock and Vibration
– Available in Exotic Alloys (Consult Factory for Inconel 718 or Hastelloy C276)
Applications / Industries
Industrial OEM & Hydrogen Equipment
– Natural Gas Compressors
– Refrigeration
– Pipe Line Instrumentation
– Marine & Offshore
– Pressure Instrumentation
– Oil Platforms
– Well Head Pressure
– Hydraulic Fracturing
– Power Generation
– Mining Applications
Performance @ 25°C (77°F)
Accuracy1<±0.25% BFSL
<±0.5% BFSL 7,500 to 20,000 PSI
Stability (1 Year)±0.25%FS, typ
Proof Pressure2X Rated Pressure
Burst Pressure5X Rated Pressure or 50,000 whichever is less
Pressure Cycles>100 Million
1 Accuracy includes: Non-linearity, Hysteresis and Non-repeatability
Environmental Data
Temperature
Operating-40 to 85°C (-40 to 185°F)
Storage-55 to 105°C (-67 to 221°F)
Thermal Limits
Compensated Range0 to 55°C (32 to 131°F)
TC Zero<±1.5% of FS
TC Span<±1.5% of FS
Other
ShockEN 60068-2-27
VibrationEN 60068-2-6, 60068-2-64,
and IEC 68-2-32
EMI/RFI ProtectionYes
RatingIP-66
Electrical Data
Output Signal4-20mA 1-5V, 1-6V 0.5-4.5V ratiometric 0.5-2.5V
Excitation10-28VDC 10-28VDC 5VDC regulated 3-5VDC
Output Impedance>10k Ohms <100 Ohms, Nominal <100 Ohms, Nominal <100 Ohms, Nominal
Current Consumption25mA, Max 5mA, typical 5mA, typical <3mA, typical
Bandwidth(-3dB): DC to 250 Hz (-3dB): DC to 1kHz (-3dB): DC to 1kHz (-3dB): DC to 1kHz
Output Noise- <2mV RMS < 2mV RMS < 2mV RMS
Zero Offset<±1% of FS <±1% of FS <±1% of FS <±1% of FS
Span Tolerance<±2% of FS <±1.5% of FS <±1.5% of FS <±1.5% of FS
Output Load0-800 Ohms
@10-28VDC 10k Ohms, Min. 10k Ohms, Min. 10k Ohms, Min.
Reverse PolarityYes Yes Yes Yes