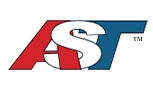 AST45PT Liquid Level and Temperature Transmitter

The AST45PT is a combined pressure and temperature transmitter for accurate liquid level measurement. For pressures from 0-1 to 100 PSI that require a wide range of media compatibility, the AST45PT submersible series is an excellent solution to monitor level and temperature for indoor and outdoor applications.
Design Benefits
– High Strength Stainless Steel Construction
– Measure up to 100 PSI
– Low Static and Thermal Errors
– Unparalleled Price and Performance
– Rugged Design
– Survives Harsh Environments
– Compatible with Many Liquids
– EMI/RFI Protection
Applications / Industries
Ground Water Level Measurement
– Earthen & Concrete Dams
– Liquid Tanks
– Gasoline & Diesel Fuel Tanks
– Irrigation
– Waste Water Canals
*For units with loop-powered 4-20mA output, the pressure loop must be powered or the temperature output will not operate.
Performance @ 25°C (77°F)
Accuracy1< ±0.25% of FS BFSL(pressure)
±2°C TEB(temp)
Proof Pressure2X Rated Pressure
Burst Pressure5X or 1,250 PSI (whichever is less)
Pressure Cycles> 50 Million
1 Accuracy includes: Non-linearity, Hysteresis and Non-repeatability
Environmental Data
Temperature
Operating-40 to 85°C (-40 to 185°F)
Storage-40 to 100°C (-40 to 212°F)
Thermal Limits
Compensated Range0 to 55°C (32 to 131°F)
TC Zero<±1.0% of FS
TC Span<±1.0% of FS
Other
ShockEN 60068-2-27
VibrationEN 60068-2-6, 60068-2-64,
and IEC 68-2-32
EMI/RFI ProtectionYes
RatingIP-68
Electrical Data
Output Signal4-20mA* 1-5V
Excitation10-28VDC 10-28VDC
Current Consumption- < 10mA
Output Noise< 1mV, RMS < 1mV, RMS
Zero Offset< ± 0.5% FS < ± 0.5% FS
Span Tolerance< ± 0.5% FS < ± 0.5% FS
Output Load0-800 Ohms
@10-28VDC 5k Ohms, min.
Reverse PolarityYes Yes
Sampling Rate400Hz 400Hz