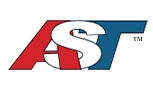 AST4530 PVDF Submersible Pressure Transducer

The AST4530 submersible pressure transducer is constructed using PVDF material and a PTFE diaphragm. Designed to measure liquid level of harsh liquids and chemicals, the AST4530 features submersible PVDF cable, cord grip and housing. The AST4530 features a conduit connection for turbulent installations such as on-board ships, turbulent tanks, and rail cars.
Voltage and 4-20mA output signals allow users to interface for low current consumption or long distance transmission applications.
The AST4530 is CSA certified to Class I Div 1, Groups C and D for use in intrinsically safe areas with an approved barrier as well as ATEX and IECEx Exia.
Design Benefits
– CSA Certified Class I Division 1 Intrinsically Safe Groups C, D with approved barrier
– ATEX / IECEx – Exia IIB T4 Ga, Ta = 0°C to 60°C
– ABS Type Approval
– Excellent liquid compatibility
– Cost effective alternative to ultrasonic & radar sensor technologies
– Fast response time
– Works with reflective liquids
– Will not fail due to vapor or condensation within a tank or vessel
– No effects from lid angle or proximity to the tank wall
– No galvanic corrosion
– No risk of bacteria attacking metal
Applications / Industries
Intermediate Bulk Containers (IBC)
– Chemical totes
– Salt water holding tanks
– Process plants
– Rail-car liquid level monitoring
– Storage tanks
Performance @ 25°C (77°F)
Accuracy1<±0.5% BFSL
Burst Pressure5X rated pressure
Pressure Cycles> 50 Million
1 Accuracy includes: Non-linearity, Hysteresis and Non-repeatability
Environmental Data
Temperature
Operating0 to 60°C (32 to 140°F)
Storage0 to 80°C (32 to 176°F)
Thermal Limits
Compensated Range0 to 55°C (32 to 131°F)
TC Zero<±2.0% of FS
TC Span<±2.0% of FS
Other
Shock100G, 11 msec, 1/2 sine
Vibration10G peak, 20 to 2000 Hz.
EMI/RFI ProtectionYes
RatingIP68
Electrical Data
Output Signal4-20mA 1-5V 0.5-4.5V ratiometric
Excitation10-28VDC, Typ. 10-28VDC, Typ. 5VDC, regulated
Output Impedance>10k Ohms <100 Ohms, Nominal <100 Ohms, Nominal
Current Consumption20mA, Max 3mA, typical 3mA, typical
Bandwidth(-3dB): DC to 250 Hz (-3dB): DC to 1kHz (-3dB): DC to 1kHz
Output Noise- <2mV RMS <2mV RMS
Zero Offset<±1% of FS <±1% of FS <±1% of FS
Span Tolerance<±1.0% <±1.0% <±1.0%
Output Load0-800 Ohms
@10-28VDC 10k Ohms, Min. 10k Ohms, Min.
Reverse PolarityYes Yes Yes