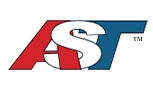 AST4520 Flush Diaphragm Level Transmitters

The AST4520 Flush Submersible liquid level sensor is the cost effective solution for level monitoring of turbulent tanks with viscous media. Approved to UL/cUL913 Class 1 Division 1 IS, Groups C and D with an approved barrier, the product ensures a safe, reliable source for level measurement. The AST4520 is also certified to ATEX / IECEx Class I Zone 0 Exia IIB T4 Ga (Ta = -40°C to +80°C).
The AST4520 is offered with pressure ranges from 0-2.5 to 0-15 PSIG. The AST4520 steel cage front end design allows for proper flow of liquids while keeping the sensor at the bottom of the tank or well. With an engraved stainless steel housing and Kynar PVDF cable, this sensor is built to handle the toughest environments.
Design Benefits
– Engraved Housing
– Protective Steel Cage Assembly
– Compatible with Various Chemicals
– Suitable for Waste, Salt, Brackish, or Fresh Water Systems
– EMI/RFI Protection
– Reverse Polarity Protection
– Lightening and Surge Protection
– Ruggedly Designed for Harsh Waste Water Environments
– Competitively Priced for OEM Applications
– Kynar PVDF Cable
– Excellent Price to Performance Ratio
– ABS (American Bureau of Shipping) Type Approval
Applications / Industries
Lift Stations for Wastewater, Storm water and Industrial Applications
– Food Tanks
– Viscous Liquid Tanks
– Heavy Oil
Performance @ 25°C (77°F)
Accuracy1<±0.25% BFSL
Stability (1 Year)±0.25%FS, typical
Proof Pressure2X Rated Pressure
Burst Pressure5X or 1,250 PSI (whichever is less)
Pressure Cycles>50 Million
1 Accuracy includes: Non-linearity, Hysteresis and Non-repeatability
Environmental Data
Temperature
Operating-40 to 80°C (-40 to 176°F)
Storage-40 to 100°C (-40 to 212°F)
Thermal Limits
Compensated Range0 to 55°C (32 to 131°F)
TC Zero<±1.5% of FS
TC Span<±1.5% of FS
Other
ShockEN 60068-2-27
VibrationEN 60068-2-6, 60068-2-64,
and IEC 68-2-32
EMI/RFI ProtectionYes
RatingIP-68
Electrical Data
Output Signal4-20mA 1-5V
Excitation10-28VDC, Typ. 10-28VDC, Typ.
Output Impedance>10k Ohms <100 Ohms, Nominal
Current Consumption20mA, typical 5mA, typical
Bandwidth(-3dB): DC to 250 Hz (-3dB): DC to 1kHz
Output Noise- <2mV RMS
Zero Offset<±1% of FS <±1% of FS
Span Tolerance<±1.5% of FS <±1.5% of FS
Output Load0-800 Ohms
@10-28VDC 10k Ohms, Min.
Reverse PolarityYes Yes