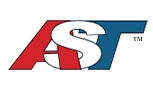 AST4500 AST4510 Submersible Level Sensor

The AST4500 and AST4510 submersible level sensors are approved to Class I Div 1, Groups C and D for use in intrinsically safe areas with an approved barrier. From 0-1 to 0-100 PSI pressure / level measurement, this submersible pressure transducer is an excellent solution to level monitoring for indoor and outdoor applications.
The AST4500 and AST4510 are completely sealed for submersion, yet vented through the cable to correct for barometric pressure changes. The welded housing is tested in-house via a helium leak tester to ensure proper protection. The conductors of the cable are also isolated from the outside environment to keep the level sensor operational for long-term use. Each submersible pressure transducer features a 1/2″ conduit fitting at the electrical connection and removable nose cone at the sensor.
Available with voltage or 4-20mA output signals, AST can provide a cost effective submersible pressure transducer for level monitoring for a variety of applications.
Design Benefits
– No Errors with Foam or Reflections
– Unparalleled Price and Performance
– Rugged Design
– Compatible With Various Liquids
– ATEX / IECEx Class I Zone 0 Exia IIB T4 Ga (Ta = -40°C to +80°C)
– Class 1 Div 1 IS Groups C, D when installed with an approved barrier
– ABS (American Bureau of Shipping) Type Approval
Applications / Industries
Liquid Tanks / Above Ground Storage Tanks
– Ground Water Level & Depth Measurement
– Gasoline & Diesel Fuel Tanks
– Irrigation System Water Level
– Waste Water Canals
– Bio-Fuels
– Salt Water Holding Tanks
– Fertilizer Tanks
Performance @ 25°C (77°F)
Accuracy1<±0.25% BFSL
(<±0.5% BFSL for 0-1 PSI)
Stability (1 Year)±0.25%FS, typ
Proof Pressure2X Rated Pressure
Burst Pressure5X or 1,250 psi (whichever is less)
Pressure Cycles> 50 Million
1 Accuracy includes: Non-linearity, Hysteresis and Non-repeatability
Environmental Data
Temperature
Operating-40 to 80°C (-40 to 176°F)
Storage-40 to 100°C (-40 to 212°F)
Thermal Limits
Compensated Range0 to 55°C (-32 to 131°F)
TC Zero<±1.5% of FS (<±2.5%, typ. for 1PSI)
TC Span<±1.5% of FS (<±2.5%, typ. for 1PSI)
Other
ShockEN 60068-2-27
VibrationEN 60068-2-6, 60068-2-64,
and IEC 68-2-32
EMI/RFI ProtectionYes
RatingIP68
Electrical Data
Output Signal4-20mA 1-5V
Excitation10-28VDC, Typ. 10-28VDC, Typ.
Output Impedance>10k Ohms <100 Ohms, Nominal
Current Consumption20mA, Max 5mA, typical
Bandwidth(-3dB): DC to 250 Hz (-3dB): DC to 1kHz
Output Noise<2mV RMS <2mV RMS
Zero Offset<±1% of FS
<±4%(1PSI) <±1% of FS
<±4%(1PSI)
Span Tolerance<±1.5% of FS
<±4%(1PSI) <±1.5% of FS
<±4%(1PSI)
Output Load0-800 Ohms
@10-28VDC 10k Ohms, Min.
Reverse PolarityYes Yes