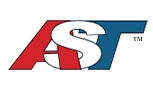 AST44LP Intrinsically Safe Low Pressure Transmitter

The AST44LP is a low pressure Class I Division 1 intrinsically safe pressure transmitter / pressure transducer Groups C, D when installed with an approved barrier. In addition, AST44LP can be configured with approvals such as ATEX/IECEx Exia and SIL2 ratings.
With its rugged construction and the best price-to-performance ratio in the industry, the AST44LP is the solution for low pressure measurement of liquids and gases for a variety of applications. Order analog voltage for designs requiring low current consumption or fast response time or 4-20mA output signals for long distance transmissions.
The diaphragm is available with 316L stainless steel as the standard sensor material and can be designed using Hastelloy C276 for more corrosive liquids or gases.
Design Benefits
– Class I Division 1 Groups C,D when installed with an approved barrier
– ATEX / IECEx: Class I Zone 0 Exia IIB T4 Ga (Ta = -40°C to +80°C)
– ABS (American Bureau of Shipping) Approved
– High Strength Stainless Steel or Hastelloy C276 Construction
– From 0-1 to 0-15 PSI
– Starting under $250 with quantity discounts
– Wide Variety of Liquids and Gases
Applications / Industries
Industrial OEM equipment
– Compressor control panels
– Pneumatic systems
– Vapor recovery units – VRU (bi-directional pressure available)
– Externally Mounted Tank Level Measurement for liquids and chemicals