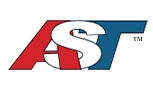 AST4000 industrial OEM pressure transducer

The AST4000 Industrial Pressure Sensor can be constructed as a millivolt output pressure sensor, amplified voltage output pressure transducer, or 4-20mA loop powered pressure transmitter.
AST's Krystal Bond™ Technology is the foundation of the AST4000. This leading MEMS technology gives the AST4000 flexibility to be used in virtually any OEM application. Whether measuring hydraulic pressure in a manifold or corrosive liquids and gases such as sea water or hydrogen, the AST4000 industrial pressure sensor provides a thick diaphragm to maintain long-term stability. Optional stainless steel materials include 316L and 17-4PH stainless steel. For more aggressive liquids and gases Alloy 718 is commonly selected.
The AST4000 Industrial Pressure Sensor is offered with a variety of process connections, multiple output signals (voltage and current), various electrical connections (cable, DIN, Eurofast and Deutsch) and is available in pressure measurements of gauge, sealed gauge and compound gauge.
UL CE American Bureau of Shipping Type Approval
Design Benefits
– Krystal Bond™ Technology
– UL508 certified (File E214980)
– High strength stainless steel sensor and housing
– No oil, welds or internal O-rings
– Many options for semi-customization
– Pressures up to 10,000 PSI
– Unparalleled price and performance
– Compatible with various liquids and gases
– EMI/RFI protection
Applications / Industries
Industrial Equipment
– HVAC / Refrigerant Pressure Measurement
– Water Pressure Sensors
– Pneumatics
– Hydraulic Pressure Sensors
– Hydrogen Pressure (316L SS)
– Sub Sea Pressure
Performance @ 25°C (77°F)
Accuracy1<±0.5% BFSL
Stability (1 Year)±0.25% FS, typ
Proof Pressure2X Rated Pressure
Burst Pressure5X or 20,000 psi (whichever is less)
Pressure Cycles>100 Million
1 Accuracy includes: Non-linearity, Hysteresis and Non-repeatability
Environmental Data
Temperature
Operating-40 to 85°C (-40 to 185°F)
Storage -40 to 100°C (-40 to 212°F)
Thermal Limits
Compensated Range0 to 55°C (32 to 131°F)
TC Zero<±1.5% of FS
TC Span<±1.5% of FS
Other
ShockEN 60068-2-27
VibrationEN 60068-2-6, 60068-2-64,
and IEC 68-2-32
EMI/RFI ProtectionYes
RatingIP-66 (housing only)
Electrical Data
Output Signal4-20mA 1-5VDC, 1-6VDC 0-50mV 0.5-4.5V Ratiometric
Excitation10-28VDC 10-28VDC 5VDC,typ 5VDC,reg
Output Impedance>10k Ohms <100 Ohms, Nominal 1100 Ohms, Nominal <100 Ohms, Nominal
Current Consumption20mA, typ. <10mA <5mA <10mA
Bandwidth(-3dB): DC to 250 Hz (-3dB): DC to 1kHz (-3dB): DC to 5kHz, min (-3dB): DC to 1kHz
Output Noise- < 2mV RMS – < 2mV RMS
Zero Offset<±1% of FS <±1% of FS <±2% of FS <±1% of FS
Span Tolerance<±1.5% of FS <±1.5% of FS <±2% of FS <±1.5% of FS
Output Load0-800 Ohms
@10-28VDC 10k Ohms, Min. >1M Ohms 10K Ohms, Min.
Reverse PolarityYes Yes – Yes