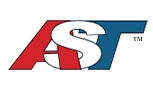 AST20PT Precision Pressure and Temperature Transmitter

The AST20PT is a digitally compensated pressure and temperature transducer / transmitter, offering measurements from a single process point, reducing process penetration points and leaks. Krystal Bond™ Technology alone offers excellent non-linearity and non-repeatability performance. When it is combined with the ASIC, the AST20PT steps into its own league of high performance pressure sensing at an affordable price.
CE
Design Benefits
– Krystal Bond™ Technology
– ASIC Compensation
– Temperature Performance
– Real Time Thermal Compensation
– Real Time Linearity Correction
Applications / Industries
Aerospace Hydraulic and Pneumatic Pressure Systems
– Analytical Instruments
– Hydraulic Pressure Equipment
– Hydrogen Pressure (Consult factory for media compatibility)
– Laboratory / Metrology Equipment
– Medical
– Military Vehicles
– Test Stands
–
*For units with loop-powered 4-20mA output, the pressure loop must be powered or the temperature output will not operate.
Performance @ 25°C (77°F)
Accuracy1< ± 0.1% BFSL (Temp accuracy ±2%TEB)[< ±0.2% BFSL over 15,000 PSI]
Stability (1 Year)± 0.1% FS, typical
Proof Pressure2X Rated Pressure, standard (For higher proof pressures, contact factory)
Burst Pressure5X or 50,000 PSI, whichever is less
Pressure Cycles> 100 Million
1 Accuracy includes: Non-linearity, Hysteresis and Non-repeatability
Environmental Data
Temperature
OperatingAmbient -40 to 85°C (-40 to 185°F)
Media -55 to 125°C (-67 to 257°F)
Storage-50 to 125°C (-58 to 257°F)
Thermal Limits
Compensated Range0-70°C (32 to 158°F)
TC Zero< ± 0.5% FS
TC Span< ± 0.5% FS
Other
ShockEN 60068-2-27
VibrationEN 60068-2-6, 60068-2-64,
and IEC 68-2-32
EMI/RFI ProtectionYes
RatingIP-66
Electrical Data
Output Signal4-20mA* 1-5V, 0-5V 1-10V, 0-10V 0.5-4.5V Ratiometric
Excitation10-28VDC 10-28VDC 15-28VDC 5VDC, Regulated
Current Consumption-20 to 60°C < 10mA < 10mA < 10mA
Output Noise< 1mV, RMS < 1mV, RMS < 1mV, RMS < 1mV, RMS
Zero Offset< ± 0.5% FS < ± 0.5% FS < ± 0.5% FS < ± 0.5% FS
Span Tolerance< ± 0.5% FS < ± 0.5% FS < ± 0.5% FS < ± 0.5% FS
Output Load0-800
Ohms@
10-28VDC 5k Ohms, min. 5k Ohms, min. 5k Ohms, min.
Reverse PolarityYes Yes Yes Yes
Sampling Rate400Hz 400Hz 400Hz 400Hz