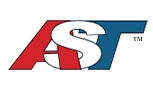 AST2000 Industrial Pressure Transducer

The AST2000 is an ASIC-compensated, high quality, industrial pressure transducer designed for use in the measurement of liquids and gases. Intended for medium to high volume applications requiring excellent performance, the AST2000 succeeds by offering highly competitive pricing with the latest sensor technology. Complete with a fully welded stainless steel housing, high shock and vibration and EMI/RFI protection, the AST2000 will survive in the most extreme conditions. Many elements of this industrial pressure transducer are customizable to meet customer packaging and performance requirements.
CE
Design Benefits
– Krystal Bond Technology ™
– CE EN61326
– No Oil Fill, Welds, or Internal O-rings
– Rugged, Compact Design
– Made in USA
– Various Independent Testing for Shock, Vibration, High Pressure Wash Down, Dust, Humidity, and more!
Applications / Industries
Industrial OEM Equipment
– LNG / CNG Fueling and Tank Systems
– Hydraulic Systems
– HVAC Equipment
– Refrigeration Equipment
– Automotive
– Hydrogen Fuel Cells*
– Energy / Water Management
– Test Stands
– Off-road / Construction Equipment
*Consult Factory for media compatibility
Performance @ 25°C (77°F)
Accuracy1<±0.25% BFSL
Stability (1 Year)±0.25%FS, typ
Proof Pressure2X Rated Pressure
Burst Pressure5X or 20,000 psi (whichever is less)
Pressure Cycles> 100 Million
1 Accuracy includes: Non-linearity, Hysteresis and Non-repeatability
Environmental Data
Temperature
Operating-40 to 125°C (-40 to 257°F)
Storage -40 to 125°C (-40 to 257°F)
Thermal Limits
Compensated Range0 to 55°C (32 to 131°F)
TC Zero<±1.0% of FS
TC Span<±1.0% of FS
Other
Shock100G, 11 msec, 1/2 sine
Vibration20G peak, 20 to 2400 Hz.
EMI/RFI ProtectionYes
RatingIP-66
Electrical Data
Output Signal0.25-5VDC, 1-5VDC, 1-6VDC 0.5-4.5V Ratiometric 4-20mA
Excitation10-30VDC 5VDC,reg 10-30VDC
Output Impedance<100 Ohms, Nominal <100 Ohms, Nominal <10K Ohms
Current Consumption<10mA <10mA 20mA, typ.
Bandwidth(-3dB): DC to 1kHz (-3dB): DC to 1kHz (-3dB): DC to 250 Hz
Output Noise<2mV RMS <2mV RMS –
Zero Offset±0.5% of FS ±0.5% of FS <±1% of FS
Span Tolerance±1.0% of FS ±1.0% of FS <±1% of FS
Output Load10k Ohms, Min. 10K Ohms, Min. 0-800 Ohms@10-28VDC
Reverse PolarityYes Yes Yes