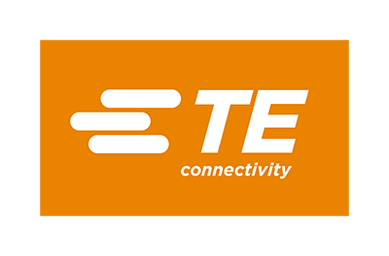 TE 53 and 53A Triaxial Crash Test Accelerometer

The Model 53 and 53A Triaxial Crash Test Accelerometers are some of the most popular sensor to be used in crush zone and side impact testing when a triaxial solution is preferred.  The accelerometers feature the next generation of the reliable TE Connectivity piezoresistive MEMS chip with superior stability and measurement accuracy.
The model 53 and 53A accelerometers are both available in ranges from ±50g to ±2000g and features a full-bridge configuration with a nominal 4000Ω impedance that offers quick warm-up time and minimal drift, unlike lower impedance designs on the market. Both of the 53 series accelerometers are fully compliant to the performance requirements of SAE-J211 & SAE-J2570. The accelerometers are packaged in an anodized Aluminum housing and fully encapsulated in Stycast potting for reliable protection in harsh crash test applications.
The model 53 accelerometer has three sets of twisted leads for the electrical interface while the model 53A has an integral 12 wire cable assembly with braided shield and Polyurethane jacket. For a flange mount version of the model 53A, TE Connectivity also offers the model 53AF with identical performance.
FEATURES
Minimal Warm-Up Drift
0-4500Hz Frequency Response, All Axes
10,000g Shock Protection
2-10Vdc Excitation
Optimum Gas Damping
Linearity <1%
IP65 Environmentally Sealed
Multiple Cable Options
APPLICATIONS
Auto Safety Testing Applications
Biomechanical Studies
Transient Drop Testing
Helmet Impact Testing
Crush Zone Testing
Shock and Impact Testing