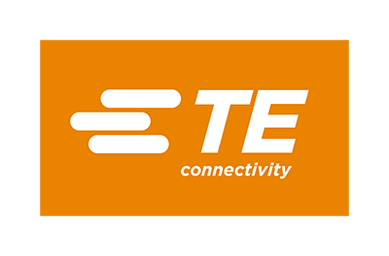 TE 1201 Crash Test Accelerometer

The Model 1201 & 1201F Series Accelerometers are some of the most popular auto safety test accelerometers used in crush zone installations. The accelerometers feature the next evolution of the reliable TE Connectivity piezoresistive MEMS sensor, with optimum amount of internal gas damping for outstanding shock survivability and a flat amplitude response up to frequencies greater than 6000Hz (1000g & 2000g ranges).
The model 1201 & 1201F accelerometers are available in ranges from ±50g to ±2000g and feature a full-bridge configuration with a nominal 4000Ω impedance that offers quick warm-up time and minimal drift, far superior to competitive sensors in market.
The accelerometers are packaged in a rugged housing with a shielded low-noise cable specifically designed for crush zone testing. The model 1201 is design for adhesive mounting while the 1201F has an integral flange for screw mounting with supplied #2-56 socket head cap screws.
The model 1201 & 1201F series accelerometers are fully encapsulated in Stycast for IP65 protection over the full operating temperature range of -20°C to +85°C. TE
Connectivity also supplies the calibration data in a user friendly excel format which enables high volume users to quickly upload the calibration information for each sensor installed.
DC Response Crash Test Accelerometer
Next Generation Piezoresistive MEMS Sensor
±50g to ±2000g Ranges
Designed for Demanding Crush Zone Testing
Compliant to SAE-J211
FEATURES
Standard <40mV ZMO
Linearity <1%
10,000g Shock Protection
2-10Vdc Excitation
IP65 Environmentally Sealed
Optimum Gas Damping
Low Noise, Durable Cable
APPLICATIONS
Crush Zone Testing
Auto Safety Testing Applications
Shock and Impact Testing
Transient Drop Testing
Helmet Impact Testing