1200 High Capacity Standard Precision Low Profile Load Cell

Model 1200 LowProfile is Interface's most popular load cell. The 1200 has higher output than most competitive load cells and is designed for general purpose applications requiring a load cell compensated for eccentric loads. If you need to measure 1 pound (4.45N) or 2 million pounds (9000kN) of force, Interface load cells can do it. The gaged sensors in every load cell are individually inspected and tested, and certified to meet our rigid standards.
Proprietary Interface temperature compensated strain gages
Performance to 0.07%
Eccentric load compensated
Low deflection
High Output – to 4 mV/V
0.0008%/°F (.0015%/°C) temp. effect on output
Barometric compensation
Shunt calibration
E74 NIST Traceable Tension and Compression Calibration (Optional)
Compact size
Options Available for 2nd, 3rd Bridge and Overload Protection.
Models 1240, 1244, 1252, 1260, 1280, and 1290 are available.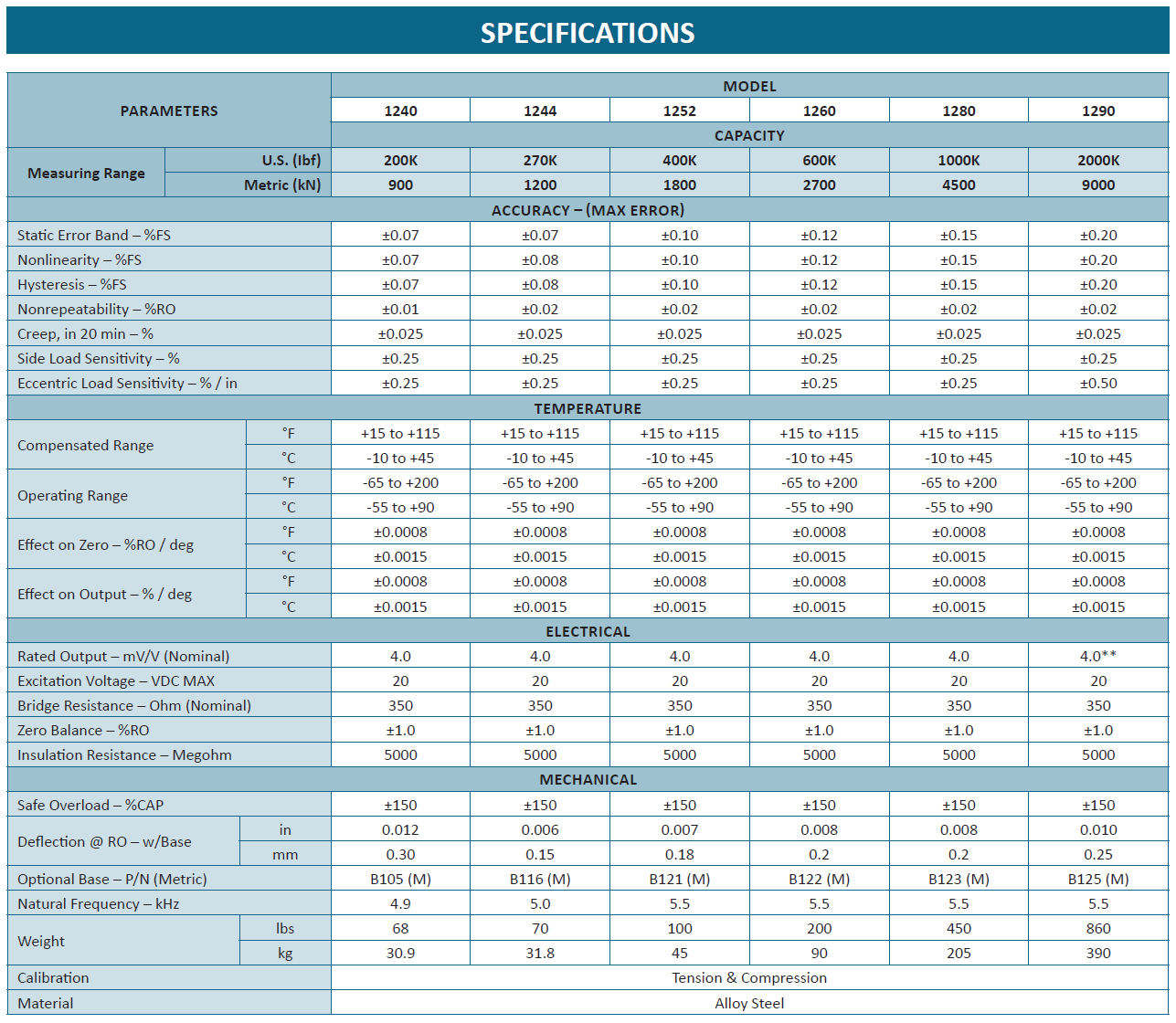 ** calibrated to 1000K